Affiliations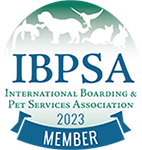 International Boarding & Pet Services Association (IBPSA)
The International Boarding & Pet Services Association (IBPSA) provides business resources, training and accreditation, and legislative support for the pet care services industry. IBPSA members include the owners and employees of pet boarding facilities, groomers, dog walkers, and veterinarians.
---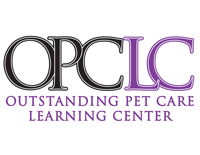 Outstanding Pet Care Learning Center (OPCLC)
OPCLC is dedicated to protecting and growing the Pet Care Industry through World-Class Pet Care Training and Education. OPCLC courses help pet care facility owners, managers and staff deliver the highest quality of pet care.
---

PetAirapy
Because Northwind Pet Care Center is dedicated to the health to the health and safety of the animals in our care, we are pleased to announce the installation of PetAirapy at our facility. PetAirapy is an air purification system that cleans and sanitizes the air to help eliminate airborne pathogens that cause diseases. It also helps eliminate irritating allergens. Pets in our care breathe clean, purified air to keep them healthier and happier.
PetAirapy also helps naturally eliminate volatile organic compounds (VOCs) and odors without the need for harsh chemicals made with synthetic fragrance that may make the air quality worse by simply masking odors.
PetAirapy works with the power of ultraviolet germicidal irradiation (UVGI aka UV-C). This type of UV is completely safe and has been used in hospital environments for over 100 years.
We invested in PetAirapy specifically because our company specializes exclusively in animal care, its proprietary sizing method kills 99.9% of airborne and surface pathogens, controls odors, and because nothing matters more to us than happy, healthy, and safe pets.
---

ForeverLawn K9Grass
K9Grass by ForeverLawn is the artificial grass designed specifically for dogs. With its exclusive flow-through backing, short dense blade structure, and antimicrobial protection, K9Grass offers a cleaner, safer, better smelling environments for pets. This artificial turf for dogs uses safe, non-toxic, and premium materials that are extensively tested and suitable for any environment. K9Grass is designed, manufactured, and engineered right here in the United States.
---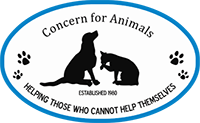 Concern for Animals
CFA is a nonprofit organization actively promoting welfare for animals in Thurston, Mason, and Lewis County. Northwind whole-heartedly supports CFA through donations and providing services.
---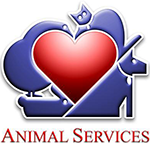 Thurston County Animal Services
We work closely with our local animal services. We have participated in adoption awareness events and fundraisers, supported them through donations, and provided boarding and other services for rescued animals involved in puppy mills, animal abuse, and other legal issues.
---
Better Business Bureau
Northwind has been a BBB Accredited Business since 2004. An accredited business must build trust by establishing and maintaining a positive track record in the marketplace, honestly represent products and services, be transparent, honor promises, be responsive, and embody integrity.
---

Thurston County Chamber of Commerce
Created in 1874, the Thurston County Chamber of Commerce is a community leader, steering prosperity in Thurston County. They work with an array of community partnerships, ranging from private businesses, nonprofits, and government, to address the challenges and opportunities before our community.